VLA Update December 2016 – Completion of the Pilot
Page | Updated: 9 December 2016
The Victorian Leadership Academy has made significant progress since its official launch on 5 September 2016.
We've appointed an independent assessor.  Following a competitive procurement process, Hudson Global Resources Australia was selected as the independent expert to provide assessment services to the Academy.
We've produced a suite of assessment tools.  These are designed around the Victorian Public Sector Leadership Capability Framework and incorporate advice provided by senior public servants.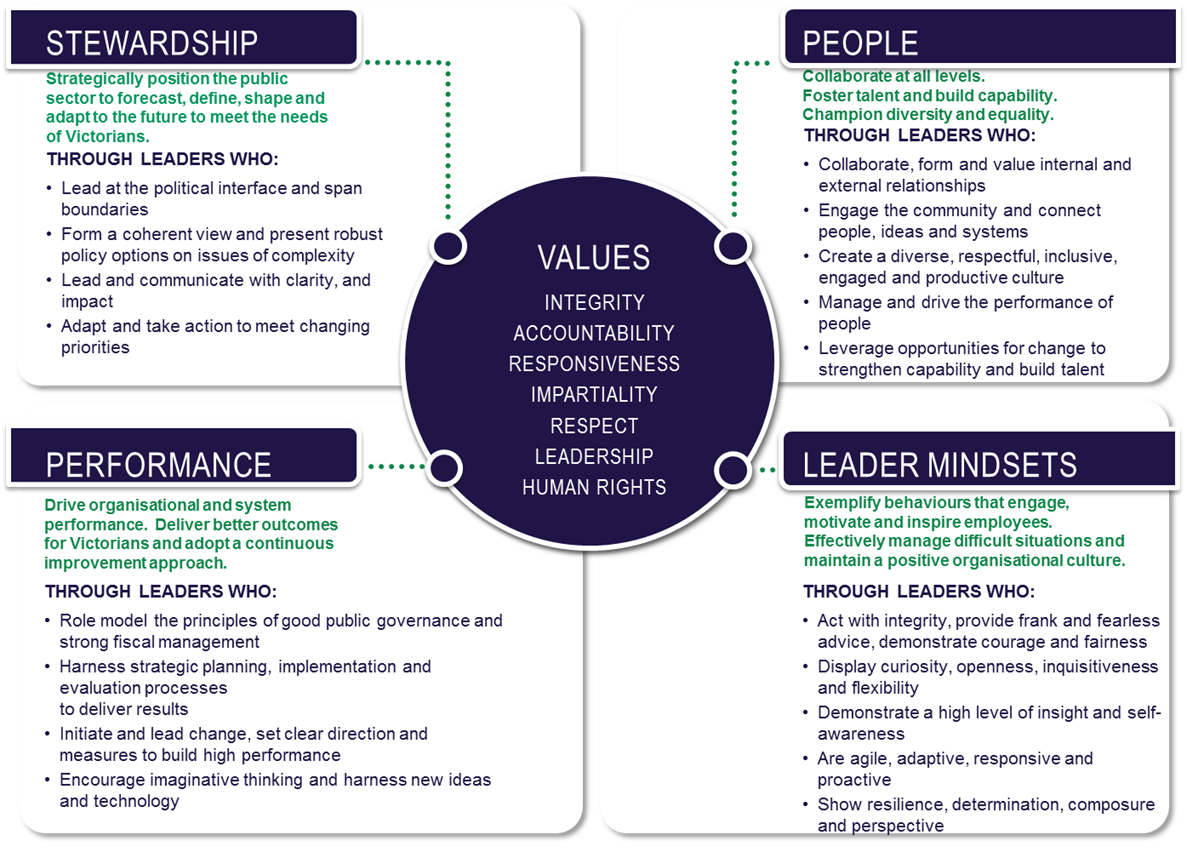 As part of the Academy's initial phase, 22 Executive Officers from across VPS recently took part in an assessment and feedback process.  This included:
a 360°survey to assess perceptions of leadership behaviour against the Leadership Capability Framework
a highly structured, one day development centre incorporating a variety of online and face to face activities tailored to the Victorian public sector context and designed to measure personality traits and capabilities which impact leadership potential
a feedback and planning session to discuss assessment results and develop a tailored development plan.
Feedback from participants of the initial phase suggests that the assessments were realistic, challenging, and reflective of the specific Victorian public sector context.
Results from the initial phase assessments were presented to VSB in early December.
A detailed analysis of the assessment results is underway, the findings of which will be used to refine the assessment and reporting tools, and to identify targeted development opportunities for Executive Officers.
Next Year
2017 will see the Academy move into its rollout phase, with plans to assess a further 200+ Executive Officers in March and April.
---