The Victorian Public Sector Commission Advisory Board is established under the Public Administration Act.
The role of the Advisory Board is to provide to the Commission:
advice in relation to the preparation of the annual plan and strategic plan of the Commission; and
strategic advice in relation to matters relevant to the objectives and functions of the Commission.
Chair, Victorian Public Sector Commission Advisory Board
Jeremi Moule
Secretary, Department of Premier and Cabinet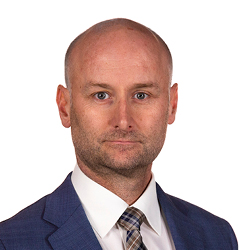 Jeremi was appointed as Secretary for the Victorian Department of Premier and Cabinet on 13 November 2020.
Prior to this role, he was the Deputy Secretary, Governance Policy and Coordination at the Victorian Department of Premier and Cabinet, a position he has held since August 2018.
Jeremi has held various executive positions in the Victorian Public Service over a 17 year period, was the CEO of a registered training organisation and started his career as a journalist. He lives in Bendigo and has worked extensively in regional Victoria.
He holds a journalism degree from the University of South Australia and is a Graduate of the Australian Institute of Company Directors.
Advisory board members
Appointed 6 June 2022
Tasneem Chopra OAM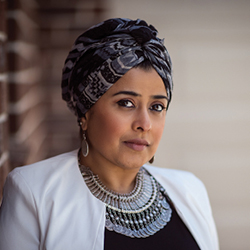 A Cross-cultural Consultant, Tasneem addresses issues of diversity, equity and inclusion across organisational leadership, including intersectionality within government, corporate, arts and community sectors. For her efforts she has been appointed the inaugural Ambassador for Women of Colour, Australia – and awarded an OAM.
She is a Board Director for the Australian Centre for the Moving Image (ACMI), as well as a Strategic advisor for Fire Rescue Victoria and the Collingwood Football Expert Panel on Anti-Racism. She has also been named an 'Anti-Racism Champion' by the Australian Human Rights Commission.
A TEDxMelbourne presenter and writer, Tasneem has featured on numerous platforms including SBS Life, BBC's IQ2 Debates, Q&A The Drum and is host of the podcast series, 'Strengths Untold'.
Professor Janine O'Flynn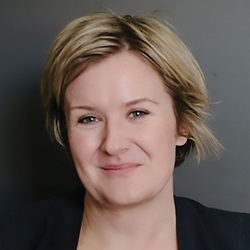 Janine O'Flynn is Professor of Public Management at the University of Melbourne, currently on secondment to the Australia and New Zealand School of Government. She is an award-winning researcher and educator, who has provided expert advice to policymakers from around the world on topics related to public sector reform and relationships. Janine is currently an Associate Editor at Public Management Review, a fellow of the Institute of Public Administration Australia (Victoria), and elected board member of the Public Management Research Association. Her various activities across research, education and engagement seek to better understand how government works and to contribute to improving the outcomes of those activities.
Greg Smith AM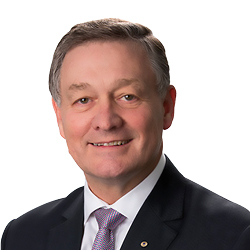 Greg has enjoyed an extensive career in conciliation and arbitration, both in Australia and overseas, through his previous roles with the Conciliation and Arbitration Commission, Industrial Relations Commission and Fair Work Commission. His skills in resolving industrial disputes across a range of industry sectors through conciliation, mediation and arbitration span over 30 years.
Greg was the Chair of the CFA Board for 4 years and has recently concluded 6 years on the Board of Ambulance Victoria. He is also a Board member of Zoos Victoria. At present, Greg is an expert member of the Independent Review into the Culture of Victoria's Prison System established by the Government. He was made a Member of the Order of Australia in 2008.