Our approach
HTML Resource | Updated: 27 July 2017
This document is part of the Aboriginal Employment Resources resource.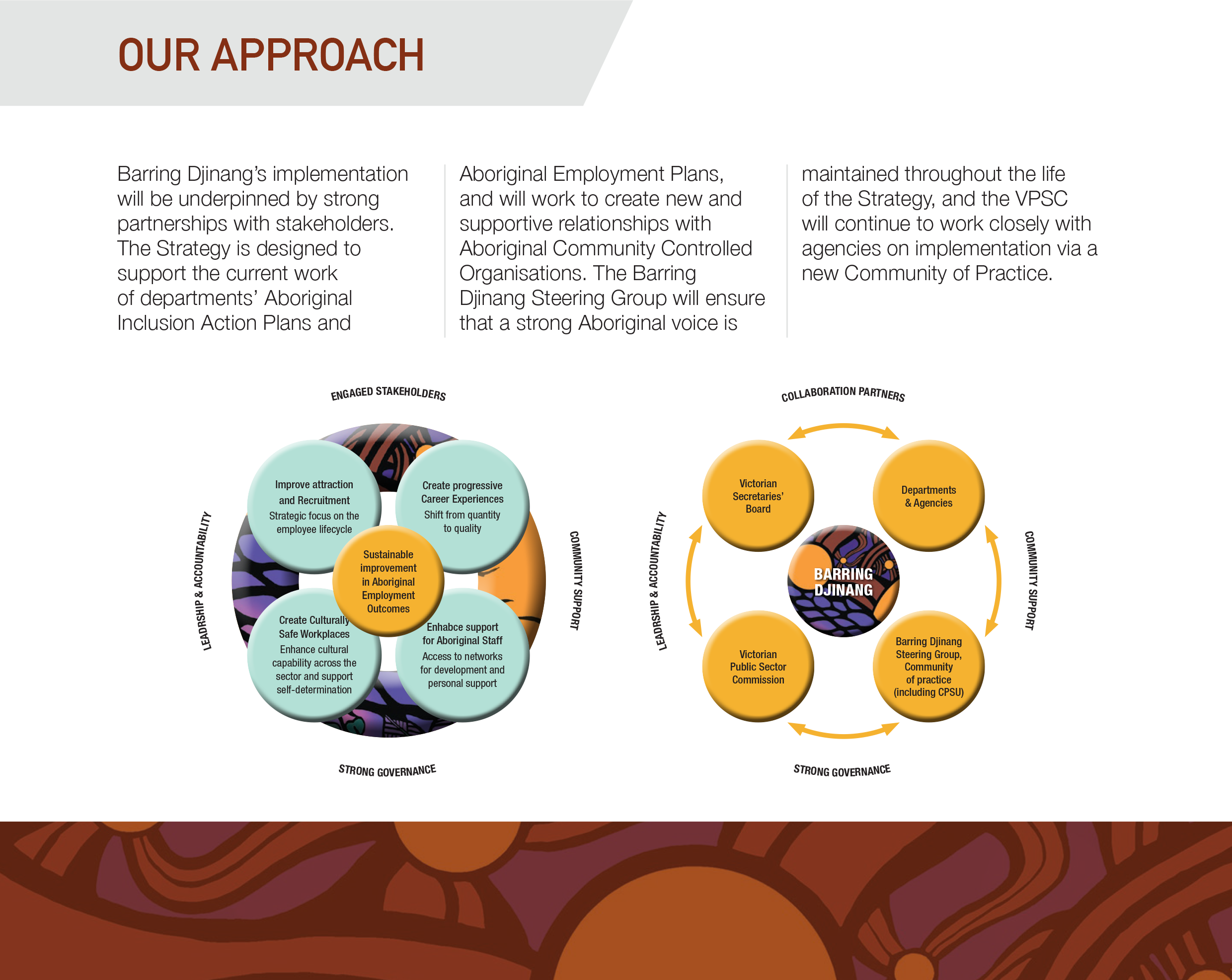 Click on the image for full size display.
Full text image description follows.
---
Barring Djinang's implementation will be underpinned by strong partnerships with stakeholders. The Strategy is designed to support the current work of departments' Aboriginal Inclusion Action Plans and Aboriginal Employment Plans, and will work to create new and supportive relationships with Aboriginal Community Controlled Organisations. The Barring Djinang Steering Group will ensure that a strong Aboriginal voice is maintained throughout the life of the Strategy, and the VPSC will continue to work closely with agencies on implementation via a new Community of Practice.