Launch of the Victorian Leadership Academy
Page | Updated: 14 September 2016
Officially launched 5 September 2016, read the speeches, watch the videos, and view the pictures from the event.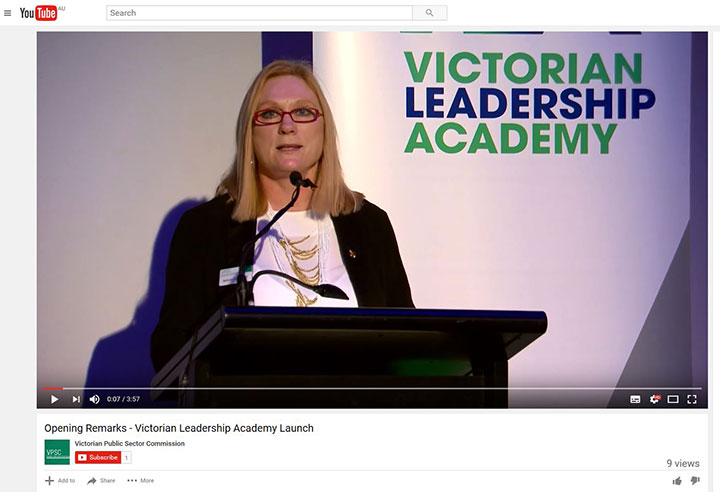 VSPC Commissioner Belinda Clark
Watch the Opening Speech video on Youtube (3:57 minutes)
Read the speech notes (PDF, 32KB, 1 page)
Watch the Closing remarks on Youtube (2:12 minutes)
Read the transcript (PDF, 117KB, 2 pages)
Special Minister of State, Gavin Jennings MLC
Quotes from the Minister's speech
Public sector leadership is essential to transformation, to meeting demand pressures, to innovation, to the way in which we rise up collectively to the challenges our citizens confront each and every day and to the expectations they hold of us.

We need strong leadership within the public sector, the capability coming through, the knowledge, the skill base, and the active encouragement to develop best practice, drive innovation and bring technology to bear, to actually make sure that we do not rest on our laurels.

We need to dive into the public sector, to find talent, to cherish it, to nurture it, and to make sure that we have the analytics to understand what our skill mix is at the moment, and to actually identify what our skill deficiencies may be.
Pictures
Special Minister of State, Gavin Jennings MLC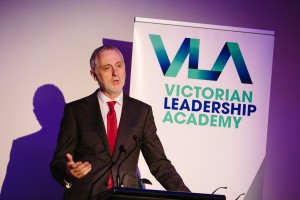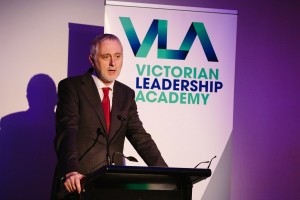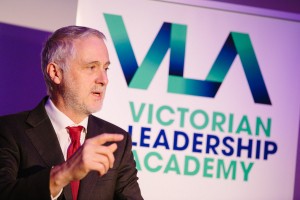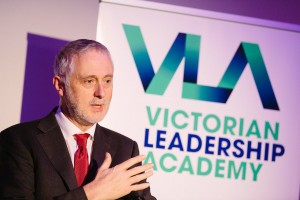 Gavin Jennings MLC with VPSC Commissioner Belinda Clark QSO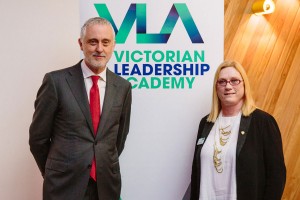 Gavin Jennings MLC, Belinda Clark, Carmel McGregor who led the review, and Chris Eccles, Secretary, Department of Premier and Cabinet.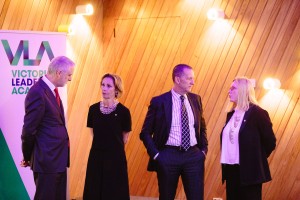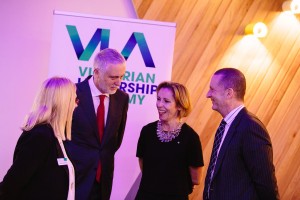 Dr Damian West, Deputy VPSC Commissioner, Emma Eastwood, Director, Victorian Leadership Academy, Belinda Clark and Carmel McGregor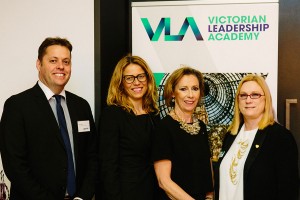 Function Room and attendees, post speeches.