Last week we launched a new Victorian Leadership Academy (VLA) program for Deputy Secretaries and equivalent executive leaders.
To meet the challenges facing Victoria, our public sector needs high performing, diverse and collaborative leaders who deliver quality services and outcomes for our community.
With our Director program successfully underway, and our Executive Director program launching in October, it was time to focus on supporting capability of some of our most senior public service leaders. The new VLA Deputy Secretary Leadership Program is part of our commitment to continuous improvement and a unified VPS. The group's capability uplift delivers on the expectations of the government, our staff, partners and citizens.
The program includes thought leadership and roundtable forums, plus a two-day workshop and masterclass on transformational leadership. It is a unique opportunity for senior leaders to engage with globally recognised, well-credentialled leadership and subject matter experts, deepening their knowledge and perspectives.
Chris Eccles, Secretary of the Department of Premier and Cabinet, provided insights into future leadership challenges facing the cohort.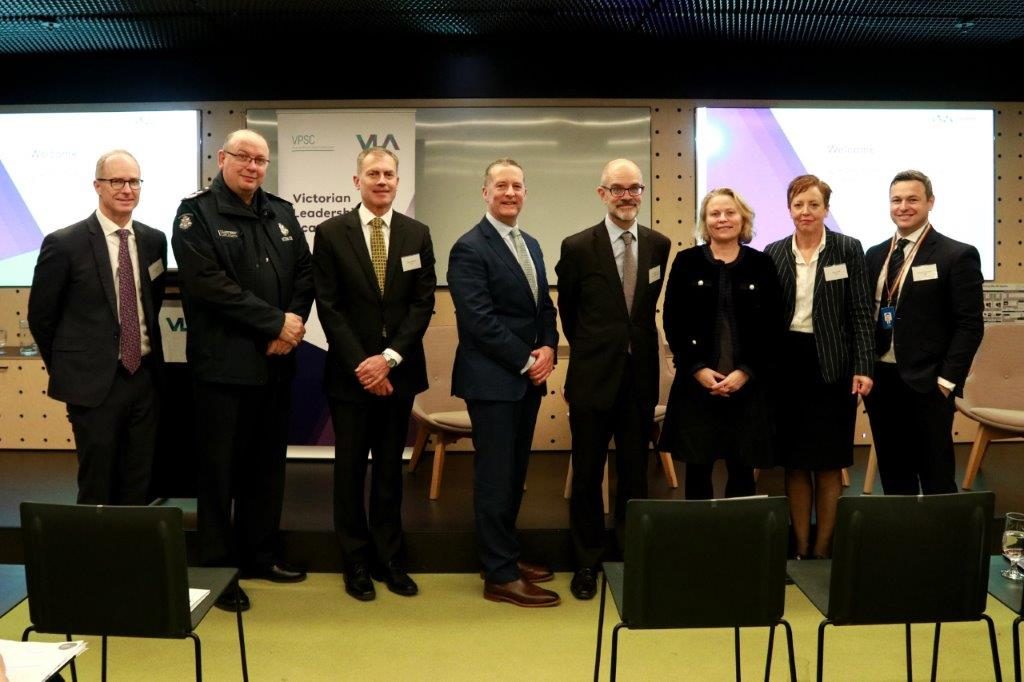 Chris also led a panel comprised of members of the Victorian Secretaries Board including:
John Bradley, Secretary, Department of Environment, Land, Water and Planning
Jenny Atta, Secretary, Department of Education and Training
Simon Phemister, Secretary, Department of Jobs, Precincts and Regions
Kym Peake, Secretary, Department of Health and Human Services.
They discussed:
their individual experiences while Deputy Secretaries, and how that helped them prepare for their current Secretary roles
the need to work collaboratively with other Deputy Secretaries and across organisational boundaries to achieve results
the importance of transparency and accountability in the public sector
engaging with the community for effective outcomes.
Speaking at the launch of the program last week, VPSC Commissioner Paul Grimes said this was an exciting time for our most senior VPS executive leadership group as we prepare to lead our Victorian public service organisations into the future.
During the launch Deputy Commissioner, Julia Griffith, explained that the program was designed through extensive consultation with Deputy Secretaries, Victorian Secretaries Board members, academics and leadership experts. She noted that VLA had also reflected on People Matter Survey results and other feedback, reviews and the latest research, to best inform the program's design and content.
The Victorian Leadership Academy equips public sector leaders with the required capabilities to operate in an increasingly complex and changeable environment, and to deliver on the Government's priorities for Victoria.
Learn more about the work of the Victorian Leadership Academy.