Victorian State Government – One of Australia's Most Attractive Employers
Article | Updated: 2 June 2016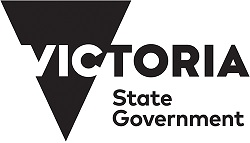 Those of us who work here already know, but now it's been confirmed – Victorian State Government has been recognised as one of Australia's Top 20 Most Attractive Employers in the 2016 Randstad Award.
The top three attributes that attract people to Victoria State Government as an employer are: long-term job security; a good work-life balance and corporate social responsibility.  Other reasons identified were good career progression opportunities, interesting work and good personal and professional development programs.
Victoria State Government came in ahead of both NSW and QLD Government!
It is a true accolade and something that Victorian State Government can be proud of.
The  Randstad Award is the world's largest public opinion survey, measuring the market perception of employers with the largest workforces across 25 countries. It offers unique insights into the key drivers of talent attraction, engagement and retention.
Organisations are ranked on brand awareness and 17 key metrics of employer attractiveness:
Career progression opportunities
Conveniently located
Diversity management
Environmentally & socially aware (CSR)
Financially healthy
Flexible working arrangements
Good training
Good work-life balance
Interesting job content
International/global career opportunities
Long-term job security
Pleasant working atmosphere
Quality products & services
Salary & employee benefits
Strong image/strong values
Strong management and
Uses latest technologies
For further information visit www.randstad.com.au/randstad-award/