VPSC A/Commissioner at PSW2017 – Integrity in Victoria
Article | Updated: 8 September 2016
At Public Sector Week, A/Commissioner Elizabeth Langdon presented on VPSC's Integrity Strategy during the "Integrity in Victoria: Victims, Villains or Virtuous?" forum on 15 August.
Ms Langdon described the preventative approach VPSC takes towards strengthening the foundations of integrity across the Victorian public sector, highlighting the importance of day-to-day integrity decisions:
"These decisions – hiring the right person, choosing the right supplier, deciding how to spend public money, taking actions that affect members of the community who place their trust in us – may seem minor and routine at the time, but these moments matter.

It is these moments that determine whether we are part of a public sector that can be trusted, that makes the right choices, that is respected and respects others, and ultimately that effectively serves the government of the day and the Victorian community."
Noting that integrity is on people's minds – two thirds of enquires received by VPSC relate to integrity – Ms Langdon discussed how VPSC's updated Integrity Strategy provides a coordinated approach to building integrity across the public sector:
"The objective of the strategy is to achieve sustained community and government trust in the Victorian public sector."
VPSC's focus for 2017 has shifted from systems and compliance based projects, towards building the awareness and understanding of public sector employees to demonstrate integrity at work. Key 2017 initiatives include an integrity portal, values promotion and engagement activities, and specific integrity projects to address problem areas such as bullying.
Ms Langdon recommended that if organisations want to embed a culture of integrity, it is important to remove barriers to people talking openly about integrity:
"At VPSC we want to encourage all employees to 'Speak Up'. To ask questions when they are unsure of the right action to take or when they see poor behaviour. We want to help build their confidence in effective 'speak up' systems and processes within their organisation.

As part of this we need to bring discussions about values into everyday work conversations. It's by having conversations like these, by placing our values at the centre of our work, that we can build integrity in our organisations, build trust in the public sector, and help us all to perform our jobs more effectively."
Feedback from those who attended the forum showed it had an immediate impact, with 94% reporting that they have had a conversation with colleagues or others about the integrity forum, or would do so in the near future.
The forum, which was part of IPAA Victoria Public Sector Week, also featured other key integrity players:
Alistair Maclean, CEO of the Independent Broad-based Anti-corruption Commission
David Wolf, Chief Municipal Inspector at the Local Government Investigations and Compliance Inspectorate
Erin Barlow, Assistant Victorian Ombudsman
Brett Guerin, Assistant Commissioner at Victorian Police;
Kate Rattigan, Deputy Secretary, People and Executive Services, DET; and
Terry Garwood, Deputy Secretary, Local Infrastructure, DELWP.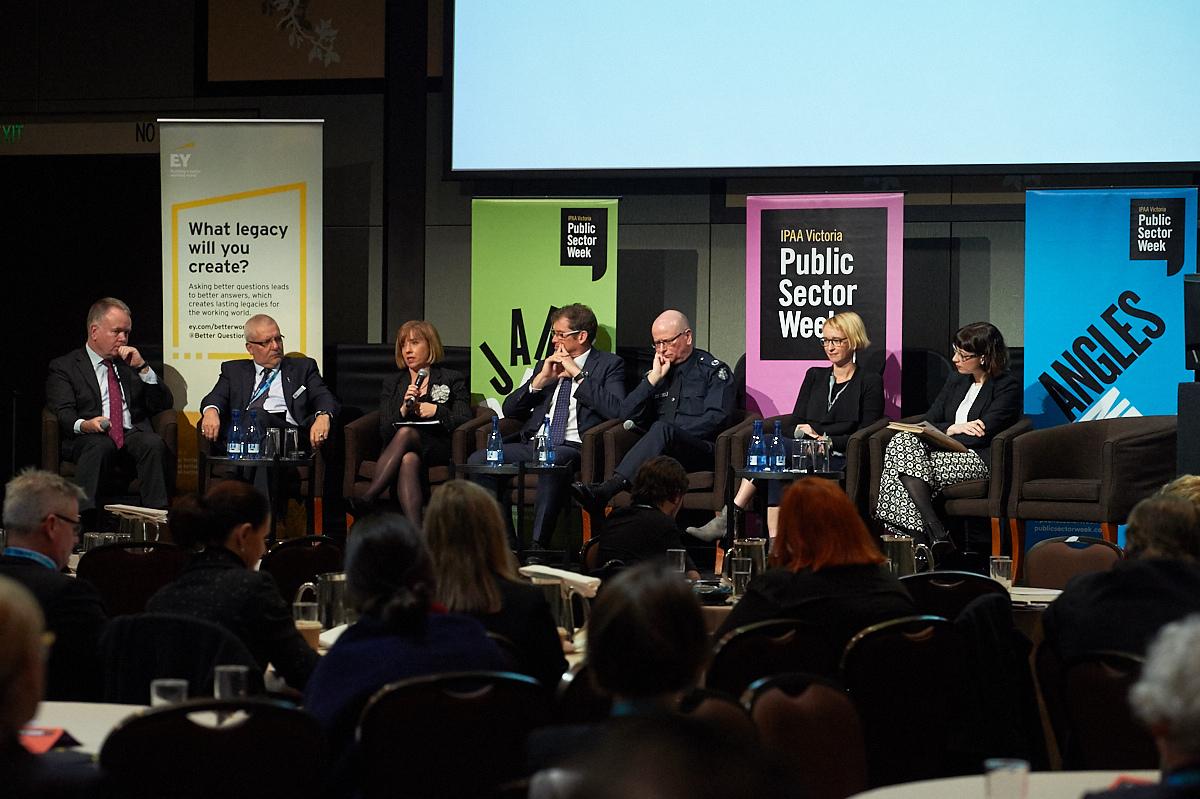 Visit our Promoting Integrity page for more information on VPSC's Integrity Strategy.